Metal Titans Black Label Society, Corrosion of Conformity, and Eyehategod descended upon the Bomb Factory in Dallas, Texas for an evening filled with classic hits and freshly minted molten metal riffs.
Starting off the evening was NOLA 'Sludge Metal' icons EYEHATEGOD who are celebrating 30 years of surviving the trials and tribulations of the music industry.  Just being alive and doing what they love the most may be the greatest reward from 30 years of hard work, especially for lead vocalist Mike Williams.  Check out our interview with Mike and bassist Gary Mader, coming soon to Tattoo.com.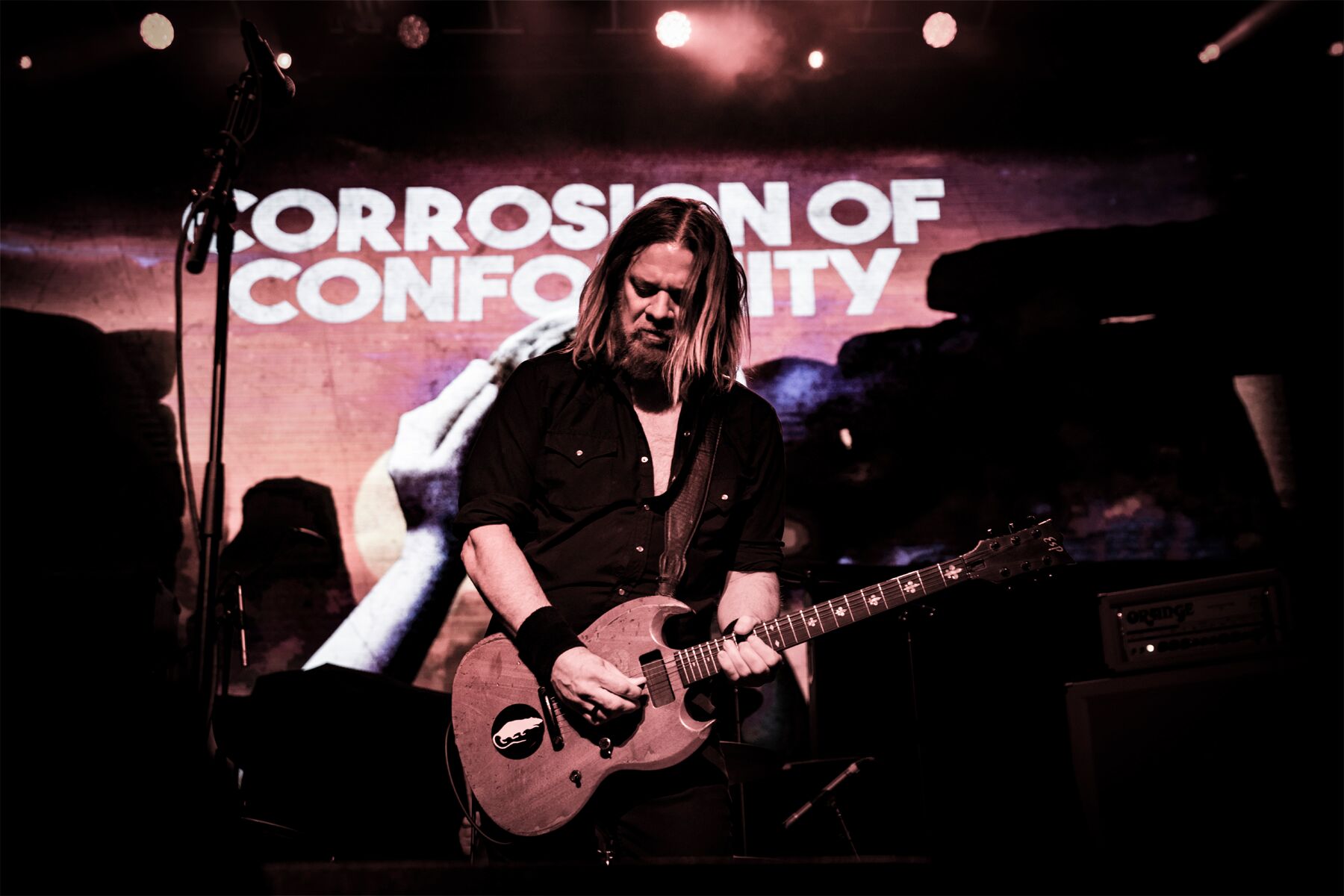 Our last encounter with Corrosion of Conformity (COC) was at Chicago Open Air in July 2016.  The band was not touring in support of an album because they had not released a new one in many years.  Well COC fans, you probably know by now the drought is over.  Friday, January 12, 2018, marked the official release of 'No Cross No Crown' on Nuclear Blast records.  Look for our interview with Woody Weatherman discussing the new album and his ink coming soon to Tattoo.com.
Even though you've probably been missing your BLS fix the last year or two, it's not like Zakk Wylde and crew have been sitting around the salon or dancing the nights away at EDM shows.  During his off time with Ozzy, Zakk has been putting together 'Grimmest Hits', the new 10 track album hitting stores and the inter-web worldwide January 19th via eOne Music.  A new album, of course, means a new tour and we were more than excited to get our BLS fix with all the thousands of DOOM CREW members in North Texas.
There's still time to catch this tour if you haven't yet. If you haven't, prepare yourself for the show by picking up 'Grimmest Hits' by BLS, 'No Cross No Crown' by COC, and any of the classics by EYEHATEGOD.  Whether you have or haven't made it to the show, or can or can't catch this tour, you can still support all these Metal Titans by buying their music, both new and classic.