New York musical trio, The Thirds, are a heart-warming bundle of nerds that have come together to make their voices heard over the release of their dynamic new EP, 'Dork Matter'.
Kicking off with the first track, "Buncha Nerds", the guys begin with a short intro that initially throws a twist into what's to come over a cunning short speech that showcases their sense of humor. The second track, "Say A Few", channels the grungy lyrical style of Nirvana and 90's Grunge as they face their personal insecurities in a comical way over mellow instrumentals that add to the dreary mood that they intended to create. "Statute of Limitations" is the third track that picks up the emotional pace and takes a turn down a tunnel of optimism as the guys lyrically challenge their own self-imposed limitations while instrumentals match the likes of Jimmy Eat World in their 'Bleed American' days.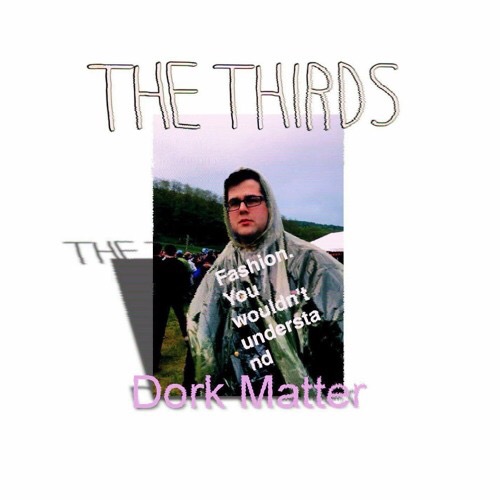 The fourth track, "Miracle Metal", ties in another cheerless speech that subliminally speaks of how individuals within our modern-day tend to waste away their days sitting in front of the television rather than living out their lives and exploring the world both within and around them. "Maybe" is the fifth track that showcases a smooth yet powerful vocal style as lyrics that reek of indifference are spread wide and shared without an ounce of shame. Closing out with "Antimatter", the guys explore an instrumental style similar to Minus The Bear as they lyrically trek through a mixture of both their humanness and geeky tendencies that keep them existing within an isolated world that is entirely their own.
The Thirds have created a smorgasbord of music that has been strung together through the influence of 90's Grunge, Alternative Rock and their own otherworldly musings. If you're a fan of fellow musicians such as Jimmy Eat World, Nirvana, Foo Fighters and Weezer, then keep an eye out for 'Dork Matter' becoming available on Soundcloud.
The Thirds Social Links: