Fort Worth, TX based, heavy rock / metal band LOCKJAW has released the tense, official music video for their newest single, "Silence the Fear." With the video directed by Jeremy Peterson, "Silence the Fear" was produced by Chris Collier, with whom the band is completing their upcoming, as yet unnamed album.
"We are extremely grateful to be playing music together and sharing our passion with the world. Heavy music has pushed all of us through our lives, as a soundtrack and we are so honored to share our vision with our fans, families and friends. As we release Silence the Fear we are currently in the studio with Producer, Chris Collier working on our new record, (yet to be titled). In conjunction with our new album announcement, we are excited to share our next single in the fall of 2021 "Living in my Head", while the first single releases tackle subjects of fear, anxiety and many other symptoms of the world we are challenged with, we are optimistic we as a species will come together as humans and not be defined by the past year of struggle. We love heavy music, the fans of heavy music and are honored to share this with you all! Enjoy the moment, "Silence the Fear" – LOCKJAW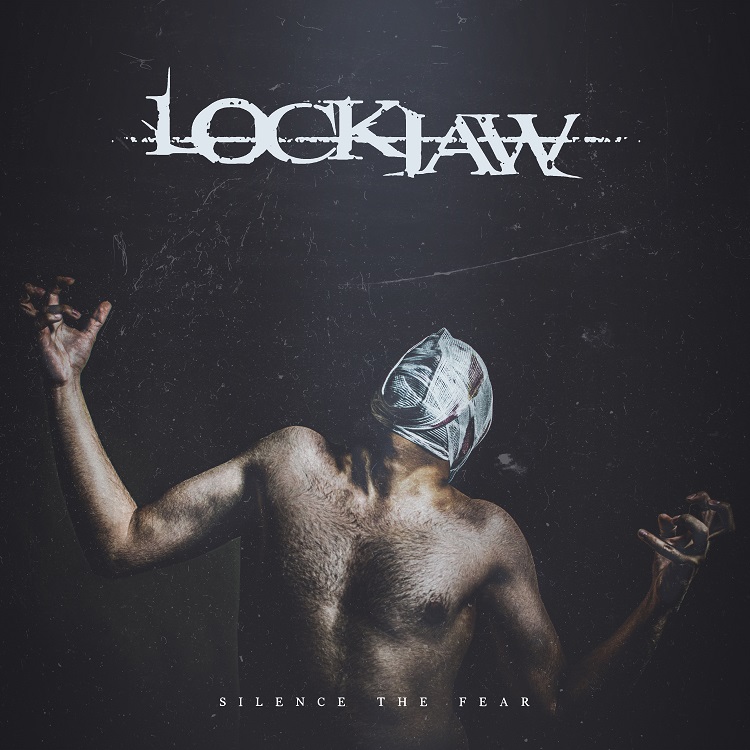 Click HERE to Purchase / Stream "Silence the Fear"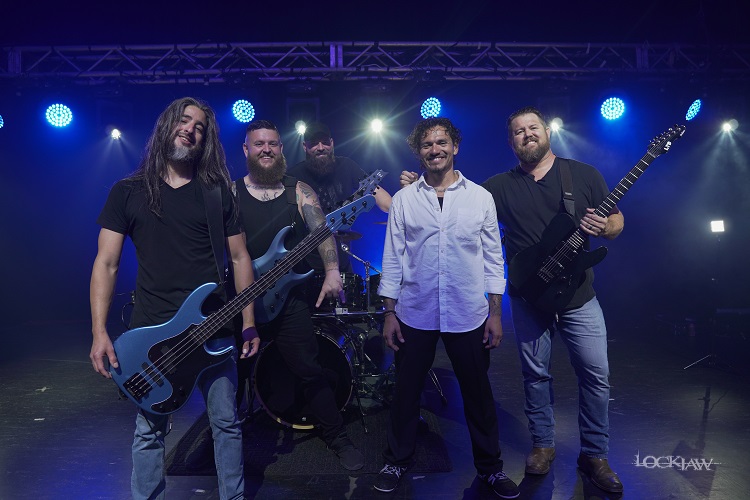 Lockjaw is a band based in Dallas/Fort Worth, TX. The group recently came out with a brand new release announcement for their upcoming single: Silence The Fear. This is going to be the first of many tracks, which the group is planning on releasing throughout the year. This particular song feels like a compelling new chapter for the band, highlighting its commitment to creating music that blurs the lines between a wide range of influences. From the depth and energy of alternative rock down the impactful edge of heavy metal, there are no rules. The group has a rather long history, fueled by the friendship of the band members, who got together to form this band while in high school in the late 90s. The music scene was quite different back then, but just like today, Lockjaw was never interested in chasing trends. These talented musicians had the vision to make their own music and truly give it their all. Lockjaw started making music in 1998, and it didn't take long for the group to be able to record and release a handful of EPs throughout the local scene. The band's music earned a solid reputation, and Lockjaw soon grew to the ranks of excellent local bands, on stage and in the studio.
The group is on the verge of making their return with some brand new music, as they are gearing up to release some exciting new material. Lockjaw's most recent studio single is titled "Silence The Fear," and it is going to be available on August 6th, 2021. On the occasion of this and other recordings, The band hit the studio with famed producer Chris Collier, already well-known for his work with seminal bands such as Korn, as well as Lynch Mob, Prong, and KMX, only to mention a few. Without spoiling anything, let's just say that these songs depict the band at its best. Instead of releasing a whole record at once, Lockjaw is set to be releasing a handful of singles throughout the years, allowing their releases to seamlessly spread over time and giving the audience a nice constant stream of content. The band's upcoming music is ultimately a perfect example of the band's attitude and charismatic approach to songwriting and performance, going for an immediate and earthy sound that favors the human connection between the musicians, rather than hiding their work under an excessive layer of studio trickery. If you are a fan of artists such as Metallica, Lamb Of God, Amon Amarth, Opeth, MachineHead, and Slipknot, this one is definitely going to be right up your alley. Production-wise, the band's new music is just as exciting and crisp as you might expect from such high standards of recording and production. For instance, "Silence The Fear's" mix is balanced and very detail-oriented, making for a lively, edgy, and stark sonic approach. In other words, there are many subtle nuances in this release, which really add to the richness of the track when summed up together. At first glance, you'll notice the roaring walls of guitar and the energetic rhythm section, but if you dive deeper, there is a lot more to uncover. The dynamic spectrum of the song is also very balanced, with a tight yet deep low end that really growls, holding it all together while adding some aggressive edge to the sound.
Find out more about Lockjaw, and do not miss out on the band's upcoming music, which is going to be available throughout the web's premier digital streaming platforms.
Follow LOCKJAW:
Facebook | Instagram | SoundCloud