LA-Based Industrial Metal Act, Zeistencroix, goes through the wringer and journeys through crepuscular darkness throughout their latest EP release, 'Gemini'.
Kicking off with the first track, "I Need You Tonight", Zeistencroix emits the trance that he is experiencing in mind due to being aggressively drawn to an individual that adds meaning into his life and draws him deeper into the abyss of dark and heavy love. The second track, "Valley of Death", leads listeners down a blackened path of contemplation as Zeistencroix attempts to trace his footsteps that have led him to such an oracular place that has left him suffering to find meaning within their every-changing world.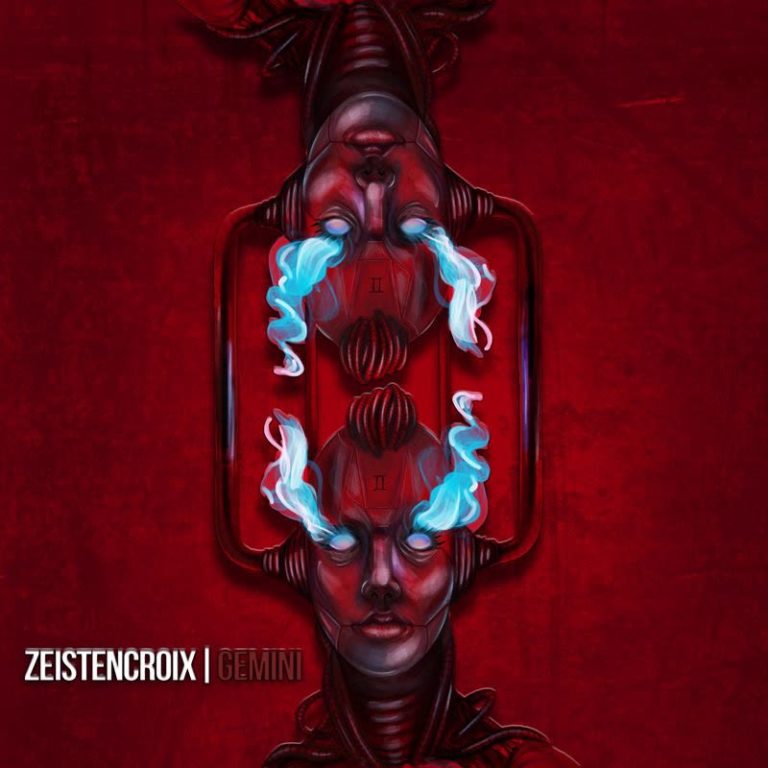 "Saturated" is the third track which is a chilling vocal experience over dark synths and moody guitar work that sparks the flame of misery and distress. The fourth track, "Dantes", mimics the style of Ministry back in their 'Dark Side Of The Spoon' days as Gothic and Industrial instrumentals enhance the maliciously pitch-black lyrical content that wishes another nothing short of the absolute worst. Closing out with "Rage", Zeinstencroix meets the intention behind the title of the track with a balls-to-the-wall blast of agony as he nurtures his black heart by spewing his rapid thoughts strapped to misery all over the place with zero remorse.
Zeistencroix is the perfect artist to send concertgoers down a tunnel of darkness and technical musical bliss both overseas and throughout the states, as his style serves to impress metal maniacs worldwide. Whether you're experiencing strife within your personal life or simply craving a dose of musical wickedness, 'Gemini' is the EP for you to immerse yourself within and release your darkest thoughts. If you're a fan of fellow Industrial Metal acts such as Nine Inch Nails, Orgy, Marilyn Manson and Ministry, then check out what Zeistencroix has to offer on SoundCloud.
Zeistencroix Social Links: