Seattle Rockers, Vespera, are twisting and turning through their life journey and collecting experiences that are morphing into remnants of hope for their listeners and fan-base that is steadily growing worldwide. The guys are gearing up for the 2018 release of their full-length album, 'The Thoughts That Plague You', and embedding every ounce of their passion, energy and love into the process along the way. I caught up with Vocalist, Jonathan Wolfe, to discuss the touching backstory behind their recent single, "Paradise", his space and time themed tattoo sleeve, words of wisdom for fellow musicians and more.
Congrats on the upcoming release of your full-length album, 'The Thoughts That Plague You'. Tell us about the creative and recording process behind bringing this album to life.
Thank you so very much, our excitement is growing each and every day as we get closer to our release! The creative process was complicated at first – it was the first time I had written a whole collection of music in three years and I was definitely out of my comfort zone. I lived out of an underground studio in Bethesda, Maryland on and off for about four months while writing and recording the album. What originally started off as a five-song EP, eventually turned into 15 songs telling a full story regarding some of the hardest years in my personal life in hopes to connect with others who might also be enduring similar sentiments.
Your recent music video and single, "Paradise", has a touching backtale and story. Could you fill us about the songs meaning and the actions that you guys took to gain a broader understanding?
I wanted to start a conversation with our listeners regarding mental health by telling a story that I feel is all too common. The character I played in "Paradise" was a collection of stories and experiences that many of us collectively share. The song was inspired by a period in my life where I felt as if I had hit rock bottom shortly after moving to Seattle and the process of recovery through those times.
*Jonathan Wolfe went through direct training with The Jed Foundation in order to properly discuss the sensitive topics with his friends/fans*
What is one of the greatest lessons that you have learned through recording this album that you can take into your future experiences?
I've learned that it's extremely important to never cut corners when creating your art and you should always aim to create music that is honest. I want to encourage other musicians to take their time and experiment to create something well thought out. A lot of us seem to be in a rush to throw paint on canvas at times.
Any upcoming tour or festival appearance plans that you can fill us in about?!
Not quite yet – all in due time!
Have you come across any touching stories and reactions from fans that stem from the release of "Paradise" that you can share?
Yes, it's actually been extremely eye opening. I think it would be insensitive of me to share someone's personal story but it has been amazing to know that a simple song could evoke such powerful emotions and help us connect with others. I want to use my music as a healing tool and I'm overjoyed to know it's slowly coming into fruition.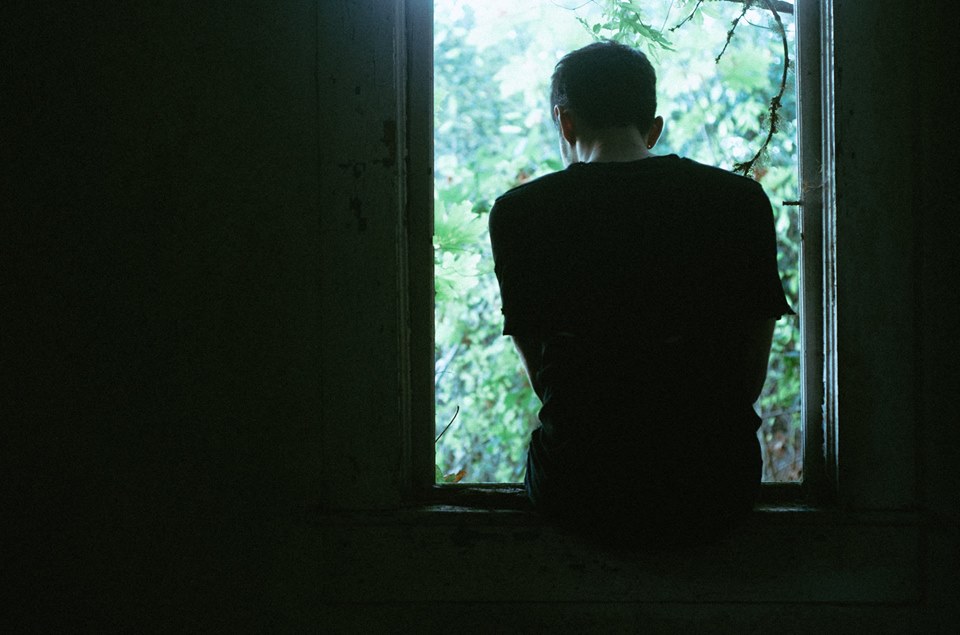 Let's talk tattoos. Tell us about some of your favorite personal pieces and the tattoo artists that you worked with to bring them to life.
So I used to work with the guys at Miami Tattoo Co. back when I was in Miami and connected with some amazing artists. My first tattoo artist ever was done by Joan Zuniga, a Cuban immigrant with an insanely talented eye and hand. He did some of my most meaningful tattoos – the portrait of my grandmother when she was 29 on my right arm and the large ship with the small life raft that I dedicated to my sister. We met before we both worked with the tattoo shop. I definitely got tattooed at his house a ton!
Gaston Siciliano the owner of Fallen Kings Irons, did a few solid pieces on my right arm as well – my Frank Sinatra portrait, a portrait of a wolf, and a bass clef flower.
Alex Torres, one of my best friends and someone I consider family, has worked on some of my coolest pieces. We collaborated on my left sleeve together and it's been such a delight seeing it all come together. It's a space and time themed tattoo inspired by Jeremy Geddes, Salvador Dali, and Alex Torres. We plan on expanding it towards my back and chest in the near future. We've also been working on a nautical themed leg sleeve, it originally started with an anchor that contains my mother, grandmother, and great grandmother's names, but after Joan moved Alex offered to help finish it. It stretches from my foot to my thigh with a portrait of Davy Jones, tied in with a large kraken and a compass. I've also got a Moogle and Chocobo on my right ankle because I fucking LOVE the entire Final Fantasy franchise.
If our readers who have never been to Seattle were to take a trip to the city, what are some restaurants that are top on your list that you recommend to visit?
Everyone needs to go to Silence Heart Nest, it's a tiny little restaurant in Fremont with some of the most amazing vegetarian food. I'm getting hungry just thinking about that place!
If you could compare your current life experience to a movie, which movie would you choose and why?
Sometimes I feel like I'm in a way darker version of The Truman Show! Good news is that I think I finally walked through that door.
Any words of wisdom that you can share for kids that are working toward following in your footsteps as a musician?
The world of music is no longer what it used to be, if you want to make a career out of music you need to be willing to risk it all while learning to be multifaceted at your skill set. Talent isn't the only thing you need to succeed these days, without drive and ambition you'll get left behind.
Photo Credit: Felix Hidajat
Last but certainly not least, any closing messages for your fans?!
I'm so grateful for every single person that has been following our journey, I look forward to growing and evolving together. If you're reading this right now, whether I know about it or not, I am grateful for people like you. That fact that you're involved and interested in a band as young as ours is amazing. You are the true fans of music that keep this industry going, let's work together to keep that community growing!
Vespera Social Links: