Chicago based, Progressive Instrumental Rock band COYOTE MAN has released a psychedelic inspired visualizer for their new single, "Reaches of the Universe." Created by Chuck Clybourne from Sacred Ape Designs utilizing the EP cover art by Craig Horky, "Reaches of the Universe" is the trio's savage, guitar driven first track off of their newly released EP, Relics.
"'Reaches of the Universe" is our heaviest track to date. We jammed parts of it just for fun but never really sat down and incorporated them into songs. During COVID last year, we had an opportunity to dissect whatever riffs and drum fills we had and decided to go back to our roots with heavier tones." – COYOTE MAN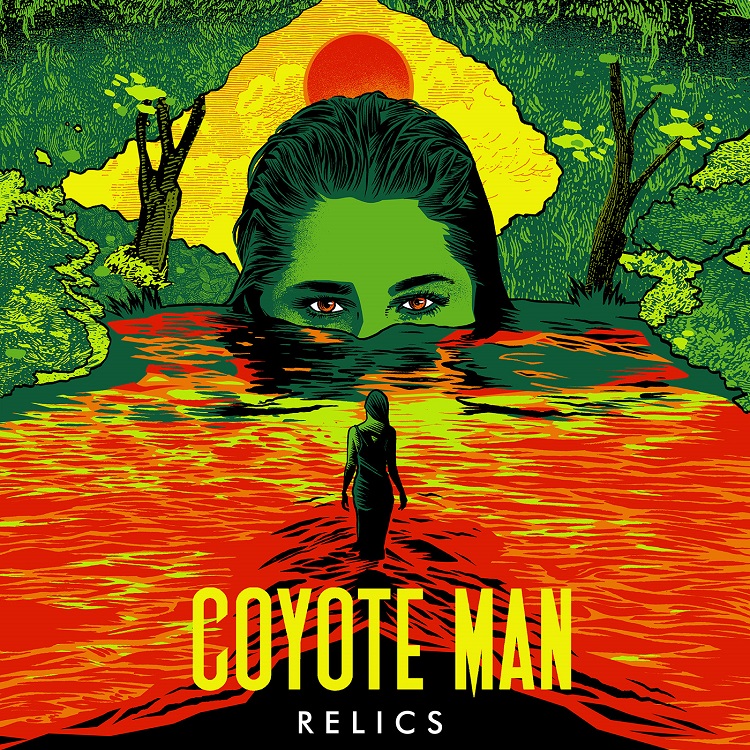 Track List:
1. Reaches of the Universe
2. Foreseeable
3. Past Visions of the Future
Click HERE to Stream Relics on Spotify!
Connect with COYOTE MAN:
Official
Facebook | Twitter | Instagram