August Burns Red and 'The Phantom Anthem' tour lit up Gas Monkey Live in Dallas with support from Born of Osiris, ERRA, and Australian imports Ocean Grove touring the U.S. for the first time ever.
I admit that I was not familiar with Ocean Grove before this show. They were completely off my radar and if I hadn't gotten to the venue early, I wouldn't have known what I had missed. My mission for the evening was to shoot the headliner August Burns Red, whom I'm very familiar with, and to write a review. Thankfully I did show up early because I discovered a band that certainly has a bright future if they live up to the potential they showed on stage. Self-described as 'Odd World Music' they are just different enough to be great without being gimmicky or trendy. There's a whole lot going on with this band that normally wouldn't make sense but seemed to coalesce into an entertaining performance with purpose.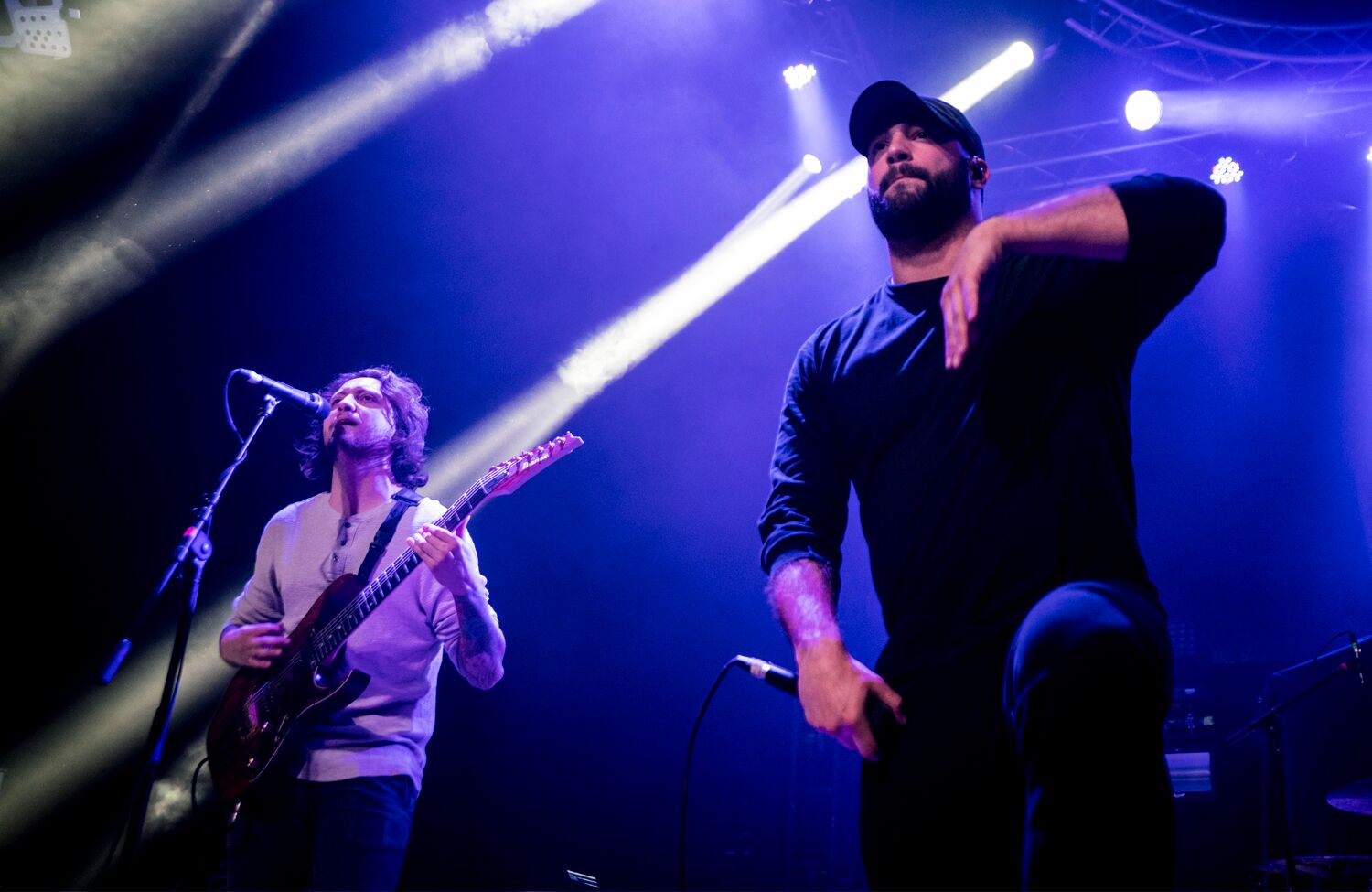 ERRA is a band that I had heard of but had never seen perform live. Despite the fact they had so many technical issues during their set that lead singer JT Cavey suggested the band might want to change their name to 'ERROR', I was very pleased with their sound and performance. I could be wrong, but it seemed as though their intro backing tracks were not coming through the PA – and that was the extent/source of many or most of their technical difficulties. Like I said, I could be wrong about the nature or source of their technical difficulties, but whatever their issues were I thought they put on a hell of a show.
Born of Osiris is a band that I first saw live on the 'Summer Slaughter' 2015 tour at The Grove of Anaheim (CA). Why do I reference when I saw them for the first time you may ask? Simply because they made a huge impression on me the first time I saw them. Some people call them metal-core or some other iteration of metal, but they just consider themselves Metal – and I agree – and I LOVE METAL!
Now for the band, I knew very well and the tour headliner – August Burns Red. This is one of those bands that "The Boss" – Mischievous Mel – and myself, Rockwell Anderson, often fight over to shoot. Even though we are only allowed to shoot 3 songs, during those 3 songs we have the best "seats" in the house while we are shooting from the photo pit in front of the security barrier. It's there that we are so close that we can hear Jacob Luhrs vocals pre-mic and feel the intensity the band projects at its source before dissipating throughout the crowd. Normally we see August Burns Red at major festivals around the country where large crowds are almost guaranteed – but this was the bands headlining tour and Gas Monkey Live, although not arena-sized, is bigger than most House of Blues venues around the country, and I am happy to say it was packed asses to elbows from the stage to the back bar. Although technically the show was probably not sold out, they had a MUCH larger turn out than other bands we've seen perform at this venue who most people would consider icons or legends in Rock and or Metal. Congrats to the Dallas fans – you get it!
Thanks for reading and we hope you enjoy the pics. Stay tuned to Tattoo.com for all your "on location music media coverage" by ROCKwell UnScene Magazine.