Photo Credit: Olga Izakson
Amsterdam Songstress, Jasmine Karimova, has a cunning way of elegantly telling a lustful tale through musical deliveries that are packed tight with spite. Having just released her pheneomenal new album, 'From The Womb', Jasmine is indeed a single human being, yet captures attention through her ability to simultaneously play the piano, the guitar and soothe our restless spirits with her vocals that naturally soar.
Kicking off with the first track, "Daddy", Jasmine instantly pulls you into her world and takes listeners down a lyrical road of the infatuation that she is encountering with a toy in the form of boy. The second track, "Mother", slows it down into a beautiful serenade that is full with compassionate lyrical undertones that create a subjective feeling that Jasmine is attempting to dig deep and lean into the experience that her Mother had encountered throughout her marriage.  "Eggshells" is the third track that showcases Jasmine's ability to spread her soul throughout multiple genres including Blues and Indie as she lyrically speaks of sweeping up the dust that has lingered from an interpersonal relation that has gone on for far too long.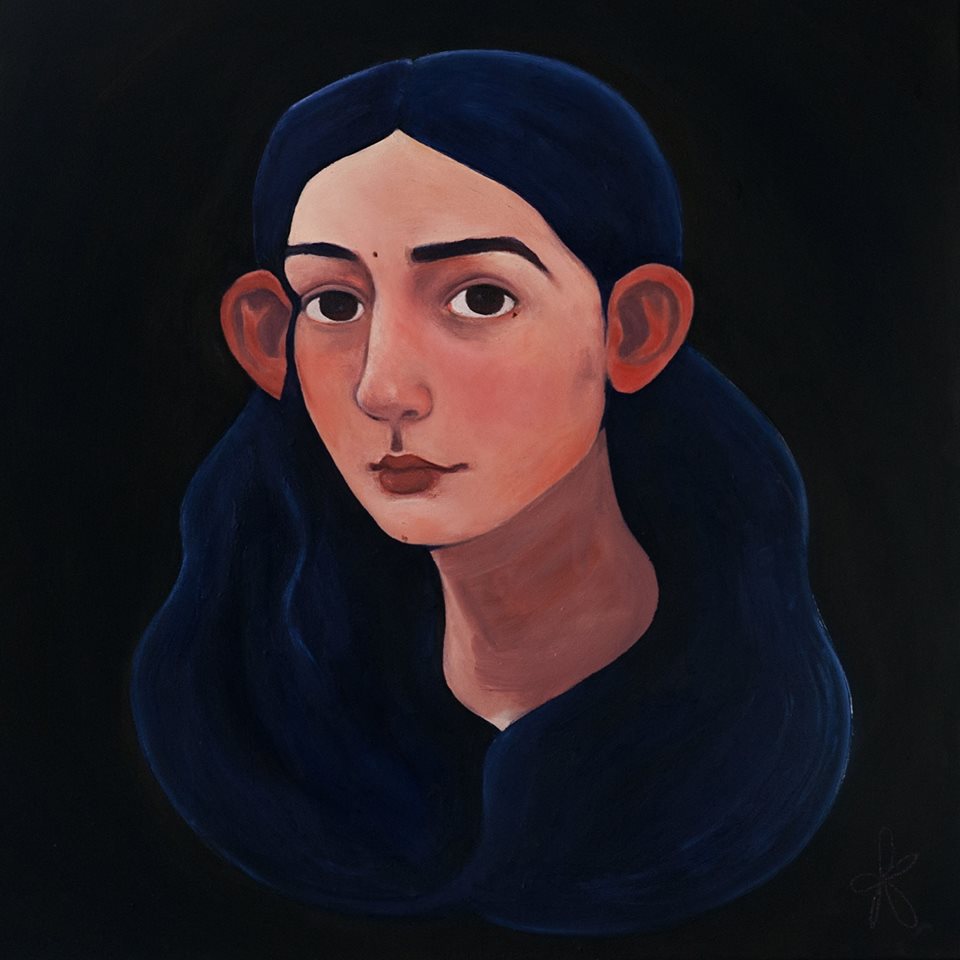 The fourth track, "Little Love", mimics the likes of Lykke Li in her 'Youth Novels' days as Jasmine reflectively speaks of the separation period which she is deeply within. The sixth track, "Leaving Amsterdam", is coffee shop bliss as Jasmine lyrically tightens her first toward an environment that no longer suits her core as she yearns to explore and experience more within our boundless world. "Swallow or Spit" is the seventh track that picks up the pace and shifts the mood into a fun and sassy glimpse into the idiosyncratic and at times manic world that Jasmine lives in. The ninth track, "Little Sister", is a beautiful and loving ode of compassion toward Jasmine's partner in crime that she misses and lyrically reminds that no matter what happens over time, she will be there through it all. Closing out with "Glazami I Dushoi", Jasmine lyrically showcases her multilingual abilities over a track that is abounding with tranquility which suits the universal tone and gently closes the album.
Not only do Jasmine's chops send out magic into the airwaves, the songstress has been featured in Russian Vogue. If you're a fan of fellow musicians such as Regina Spektor, Ingrid Michaelson, Sara Bareilles and Florence + The Machine, then Jasmine Karimova is artist that you're currently missing out on. Listen to pieces of 'From the Womb'  now on Soundcloud.
Jasmine Karimova Social Links: