East Nashville, TN based Hard Rock band VOLTAGEHAWK has paired the eclectic imagery of modern skate culture with the newest chapter in their sci-fi epic to create a high energy music video for their newest single, "Recrimination." Directed by Jarrad James and premiered on Ghost Cult Magazine, "Recrimination" features Scotty Fitzz and is off of the band's upcoming LP, Electric Thunder, recorded with Geoff Piller and mastering by Brian Lucey at Magic Garden Mastering (BLACK KEYS, GHOST, ARCTIC MONKEYS, Dr John). Electric Thunder is scheduled to release January 21, 2022 with TLG / INgrooves.
Cause and effect, effect and cause. Crime itself is often a byproduct of the environment created for the repeat offender by the Systems of Law. In this downbeat driven, fuzzed out dystopian Robin Hood tale, we follow a criminal locked in battle against recidivism. In a landscape of survival, it asks you what you would be willing to do. It asks you to take a walk in another man's shoes, for when you point one finger, three point back at you.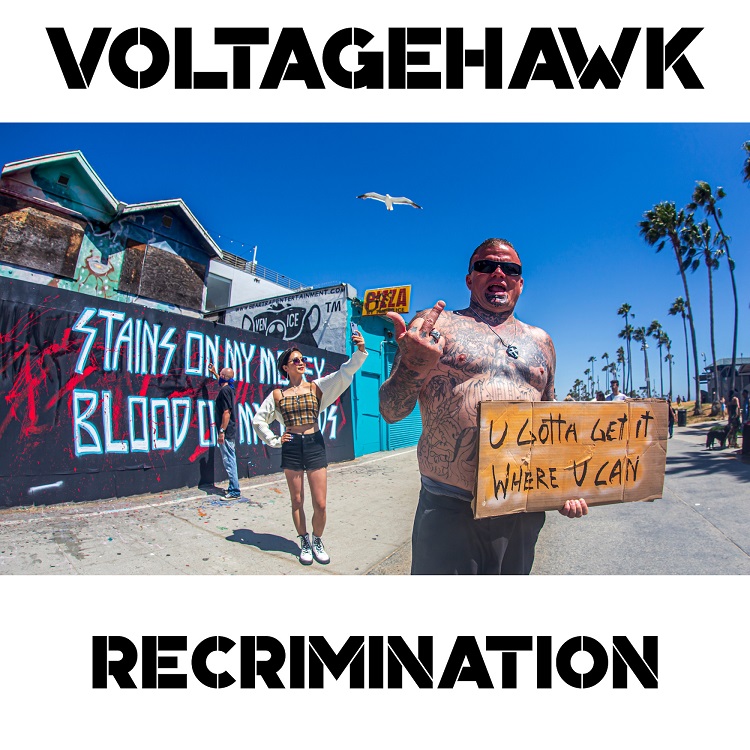 Click HERE to Purchase / Stream "Recrimination" Online!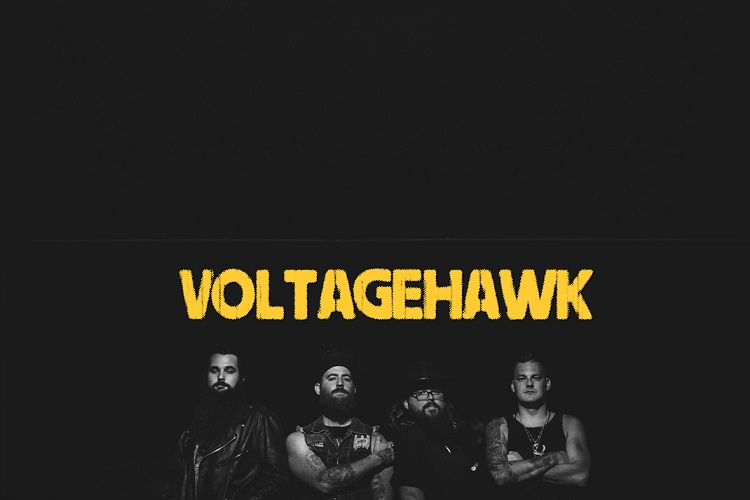 Hell-bent on pushing the sonic envelope, Nashville rockers Voltagehawk quickly set a ground rule that "NO" was never welcome in the creative space.
While recording at Electric Thunder Studios with Geoff Piller, Mastering by Brian Lucey at Magic Garden Mastering (Black Keys, Ghost, Arctic Monkeys, Dr John, Marilyn Manson) the band put together an energetic, fast paced, melodic opener set and quickly found themselves supporting national touring acts including Beasto Blanco (Chuck Garric of Alice Cooper), The Pink Spiders, Goodbye June, Toke, and Duel.
Continuing on its mission to fuse melodic Nashville songwriting sensibilities with raw Rock and Roll power, Voltagehawk is excited to release its debut full length 13 song space epic Electric Thunder!
Electric Thunder is the soundtrack to the greatest space epic yet to be told!
This adventure follows a young heroine's journey through space and time as she comes to realize she is the only translator for the most important message Earth has ever received!
MISSION : VOLTAGEHAWK
Voltagehawk exists as a collective of artists, traversing space and time as we seek to know thyself through an authentic connection to the cosmos, using the preferred communication of music and art to express the emotion of togetherness.
Connect with VOLTAGEHAWK:
Official
Facebook | Twitter | Instagram