"If you have a clear direct vision about what you want in life you can achieve anything." – Dillon Forte
With a client roster that includes Chris Hemsworth and Kat Von D along with appearances on TV shows such as The Art of Ink and Jean Claude Van Johnson, you could say that Dillon Forte has earned his rock star status in the world of tattoo artists. His artwork is self-described as a "blend of tribal, geometric, and spiritual influences".
Dillon has been featured in several media outlets, including Uproxx, Tattoodo, Highlark, Tattoo Life and Wacom's official website. In addition to tattooing, he invests his time in photography, tech design, galleries, canvas painting, sculptures, and murals.
On December 20 '18, Dillon announced the opening of his 2nd tattoo studio in Venice, CA, located in the heart of Abbot Kinney.  He opened his 1st shop in Oakland, CA, 7 years ago.
How long have you been tattooing?
I started tattooing 13 years ago in Berkeley California
What/who inspired you to pursue your career as a tattoo artist?
I spent my whole life drawing, painting and skateboarding and it seemed like a natural progression.
How would you describe your style?
My style is heavily influenced by Sacred Geometry and universal world cultural imagery. Applied in a way ideally working with the human anatomy.
How many tattoos do you have?
I have no idea, I feel one of the biggest misconceptions in tattooing is the lack of holistic vision. You have one body, therefore, one image no matter how much space between tattoos.
Most interesting/funny/awkward tattooing experience?
When I met Drake and he was trying to hit on my ex after seeing her back piece I did.
What is one of your pet peeves as a tattoo artist?
… haha next question 😉
If you could tattoo any person in the world, who would you choose?
Elon Musk. I'm trying to be the first person to tattoo on Mars!
Besides tattooing, what are you passionate about?
I'm probably most passionate about nature and traveling!
Tell us about your studio – what's the vibe like/walk us through what can a client expect when they walk through your doors?
My studio is located in a private penthouse space above Abbot Kinney and is what I'd call an intimate boutique tattoo experience. There's usually candles, palo santo and Sage burning, maybe some crystals, Tibetan singing bowls, a lot of plants and art.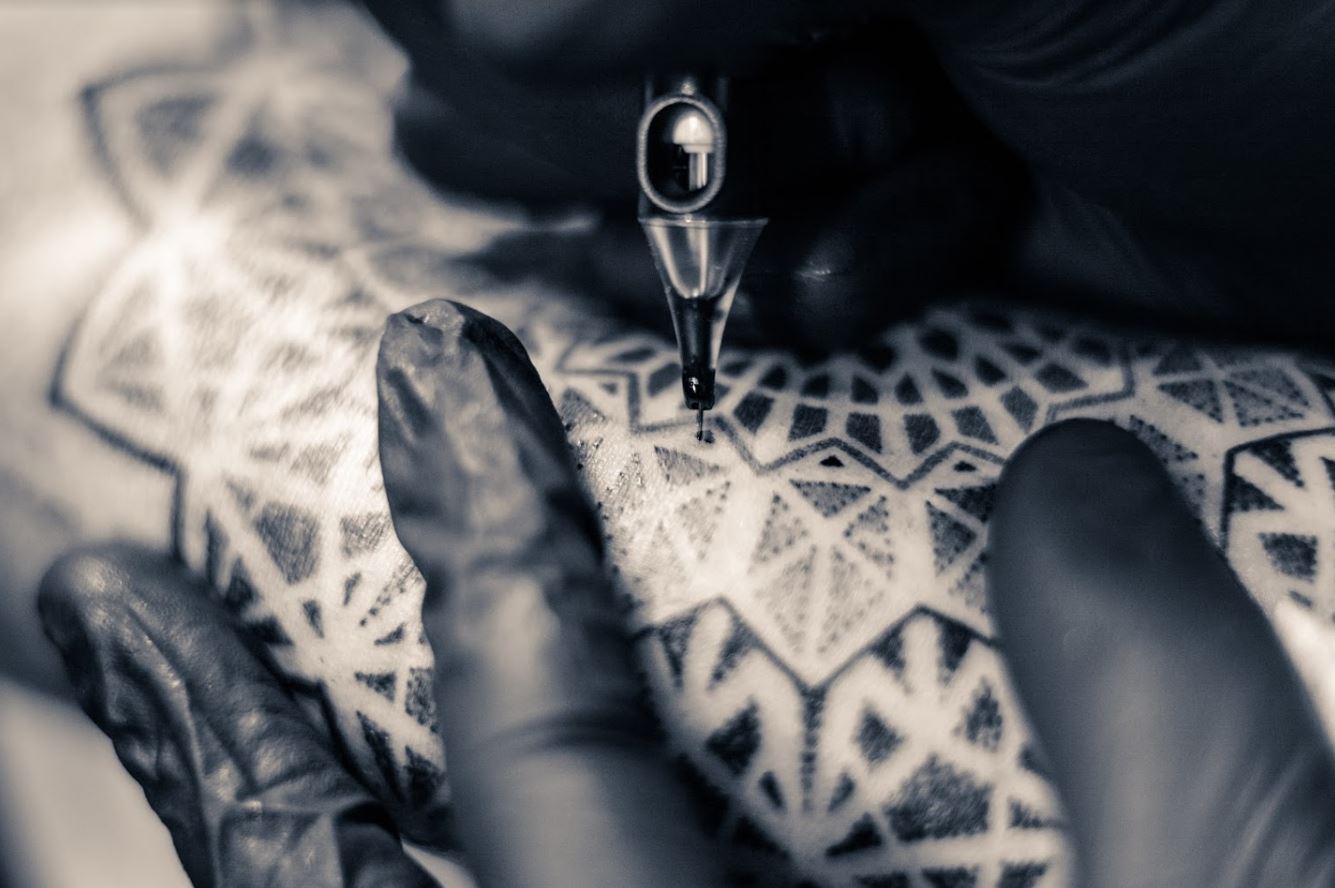 Any advice for aspiring tattoo artists?
I guess the most important thing is to cultivate a why. Why, are you going to dedicate so much time and energy into anything you do and when you know that it gets easier. The hardest part about tattooing is bringing a new refreshing angle into a saturated competitive space. If you have a clear direct vision about what you want in life you can achieve anything.
What's the best way to book an appointment with you?
Just email my assistant through the link at my website www.DillonForte.com
Instagram  Facebook  Website