D.R.I is at the top of the list when you are talking about iconic old school thrash and the "who is who" of it. With fans spanning generations since the 80's to now is the proof in the pudding. Did I mention moshing, pitting, and fan participation? D.R.I has the market cornered on that. Trees in Deep Ellum (Dallas) was the epicenter of the most intimate hardcore thrash show I have been at to date.
Attending a D.R.I show is a must for any true hard-core music fan. Huge props to the entire band. I have to say that this band has one of my top drummers in it. Monster is a beast on the kit.
He not only plays on the most pro level I have seen, he speaks in "rhythm". I had the awesome chance to chat with him pre-show and every story was animated with the perfect human percussion sound effects.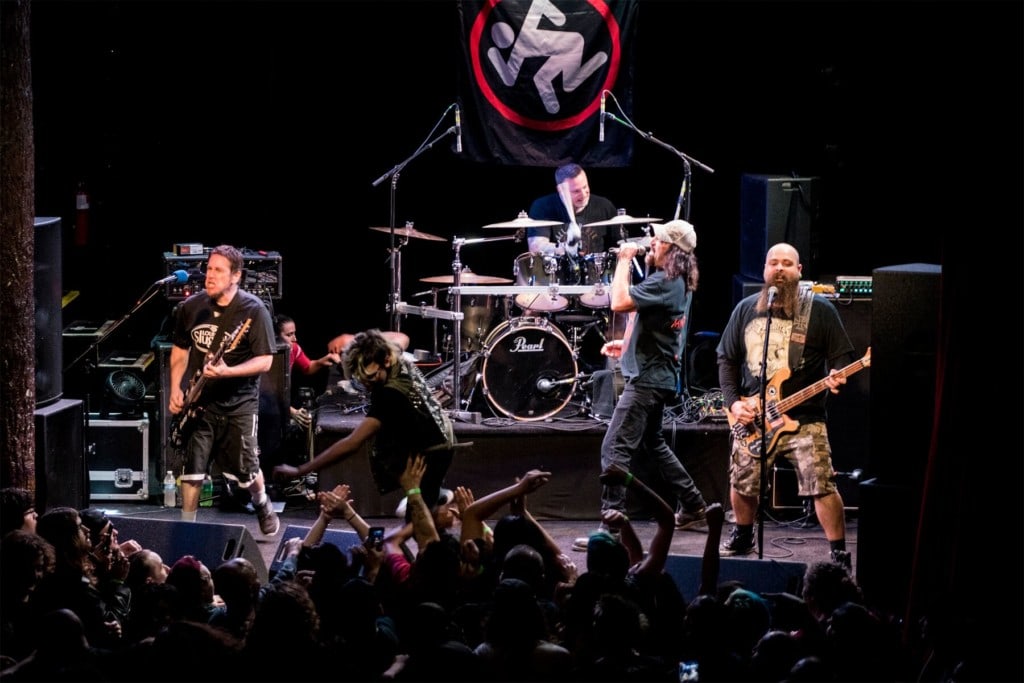 Not only does D.R.I still have the ability to blow the roof off a venue, they have an endless library of must-hear cuts.
Did someone say KAUSTIK? I did, and why you may ask? This must see and hear band has a sound that mixes old school thrash with modern hardcore. The band has performed at major music festivals such as Mayhem and Knotfest and has shared the stage with some of music's most legendary artists such as Judas Priest, Rob Zombie, Korn, Nile, Twisted Sister, Gwar, and many more.
I had the chance to catch up with our old friends in Kaustik while touring with the legendary D.R.I.  I was treated to a show that not only was a power punch to my ear-holes but a show that got the fans off their asses and into the pit.
Kaustik is a band with its roots in LA and has proved they are a force to be reckoned with as they take stages with legends on the national music scene.  The band Is  Robbo- Vocals & Bass, Ryan- Guitar, Elan- Guitar, and Elan- Guitar. The lyrics are as heavy as their metal sound and the band is Kaustik.